I Am That Perfectly Imperfect Mama
August 08, 2016
Hi there. I have a great guest post for you!
I hope you pop on over and follow her!
Before I got pregnant with my first son, I thought about how amazing it would be to be a Mom. I kept thinking, "Hmmm.. It can't be that hard! Every woman has that motherly instinct in them... " Oh... How wrong I was! I had been searching through vlogs of young mama's and saw how happy and organized most of them were, but come on.. there is things that go on, on the other side of that camera. Things that most of us mama's need to see! Let me go ahead and be the one to show you that side that no one sees.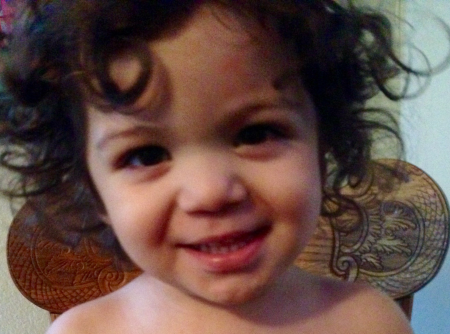 I ended up taking a picture of my little stinker today. Look how angelic and sweet he looks with that cute little smile. Well looks can be deceiving let me tell you! This is what you don't see....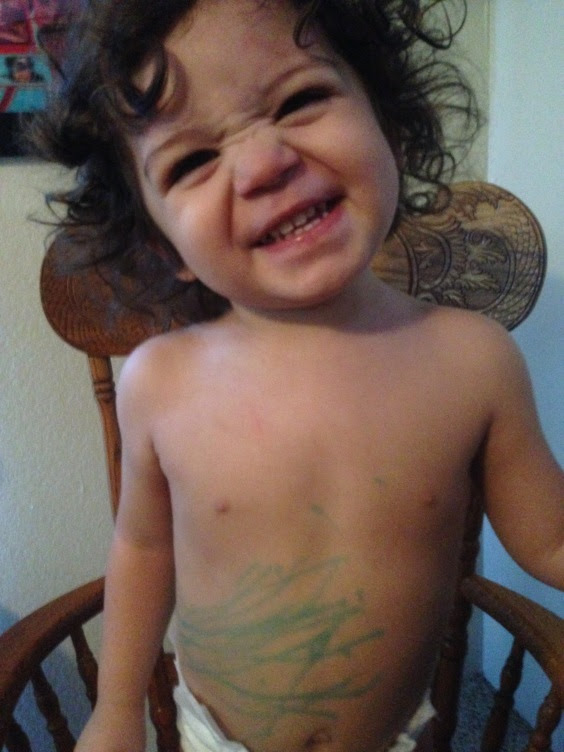 Yep, he grabbed a highlighter while I was vacuuming his bedroom and hid in the kitchen and drew all over himself! (And I mean ALL over himself!) Look at that sneaky face. I know he's proud of himself! You will also notice he is wearing just a diaper. (I am happy he is at least wearing that! :) He HATES.. let me repeat that.. HE HATES CLOTHES! When we leave to run errands I will dress him and we go about our business. As soon as we walk through that front door, I have to do a double take! I compare it to a magic trick. Now you see it, now you don't! We do live in Arizona and yes I will admit it gets way too hot here. So yes, I am that Mama that allows her child to run naked! (Well, with a diaper on of course! Which he hates wearing!)
So since we live in Arizona and the summers are horrible to live through, there isn't a lot of "Come on kids lets go play outside!" There's a lot more "I'm bored Mom!" My oldest is in love with Pokémon GO and watching toy reviews on Youtube. So today was one of those days where I didn't get my phone back and missed a couple of important phone calls and all because my son thinks he's "Gotta catch them all", while I did the laundry. (Yes, that's why he has no sheets on his bed!) :) So yes, I am that Mama that lets technology babysit my kids on some days. Hey I'm not perfect because some days I just need to get chores done around the house.
As you can see, my life is not at all perfect... Its far from it. I have a 2 year old that loves to streak through the house, say "NO", have tantrums and draw all over himself! I also have a 4 year old that loves to be by himself and watch reviews and play games. To all mama's out there who give yourselves a hard time on not having everything "the way you want it".... Don't let it bring you down! I think about it like this.. If I see that adorable smile on their faces and know that they are safe and happy, that's all that matters. The video games, naked baby butts, and the marker all over my sons body doesn't phase me anymore.
So am I perfect? No... but I am a perfectly imperfect mama and wouldn't change anything about that. To mama's everywhere.. THIS is real life.